SURREY'S FAVOURITE
PLAY DESTINATION
Welcome to The Play Cafe at Sandown Park. We hope you and your little ones enjoy being here as much as we do!
The Play Cafe isn't just about your little ones! As a young family with two young boys, we wanted to create a fresh and modern space which appeals to us Mums, Dads and Carers too!
We know your little one won't notice the ice cream colour palette or chairs but we do know a modern soft play needs to be a balance between kiddie and adult friendly! More importantly we have plenty of coffee! There is never enough caffeine in our day! Apart from the refurb, we have worked hard to transform The Play Cafe into so much more than a soft play with events and workshops to help support us parents weather the parenting storm.
We have some exciting plans for this year so keep an eye out for announcements on new classes, workshops and events.
The Play Cafe family
CLICK HERE TO OPEN/DOWNLOAD OUR FLYER
See our website for more details, email us at manager@sandownparkgolf.com or call us on 01372 469 260 You can also check our Facebook page or Instagram for regular updates and details on classes and events.
Call: 01372 469 260
Email: clubhouse@sandownparkgolf.com
LOCATION
The Play Cafe at Sandown Park, More Lane, Esher, KT10 8AN (Access from the rear entrance to Sandown Racecourse/located at Sandown Park Golf Centre)
OPENING HOURS
Monday-Friday: 9:30am- 5:00pm
Saturday/Sunday: Often closed for parties but please check social media
Last entry 4.00pm
OPENINGS/CLOSURES
SATURDAY 20TH/ SUNDAY 21ST JULY ~ CLOSED ALL WEEKEND

SATURDAY 27TH / SUNDAY 28TH JULY ~ OPEN ALL WEEKEND

SATURDAY 3RD AUGUST ~ CLOSED ALL DAY

SUNDAY 4TH AUGUST ~ OPEN 09:30AM TO 2:00PM
WE ARE CLOSED FOR SANDOWN RACING ON:
FROM 2PM ON: WEDNESDAY 24TH JULY, WEDNESDAY 31ST JULY & THURSDAY 8TH JULY

ALL DAY ON THURSDAY 25TH JULY, FRIDAY 30TH AUGUST & SATURDAY 31ST AUGUST
new courses, classes & news
At the Play Cafe we hold regular events for parents and children, so look out for our latest events.
The Play Cafe Presents: blogs from class leaders, local businesses and interesting articles, so look at our blog page for the most recent posts.
New events coming soon
Keep an eye out for more details on new & exciting events at The Play Cafe
New events coming soon
Keep an eye out for more details on new & exciting events at The Play Cafe
New events coming soon
Keep an eye out for more details on new & exciting events at The Play Cafe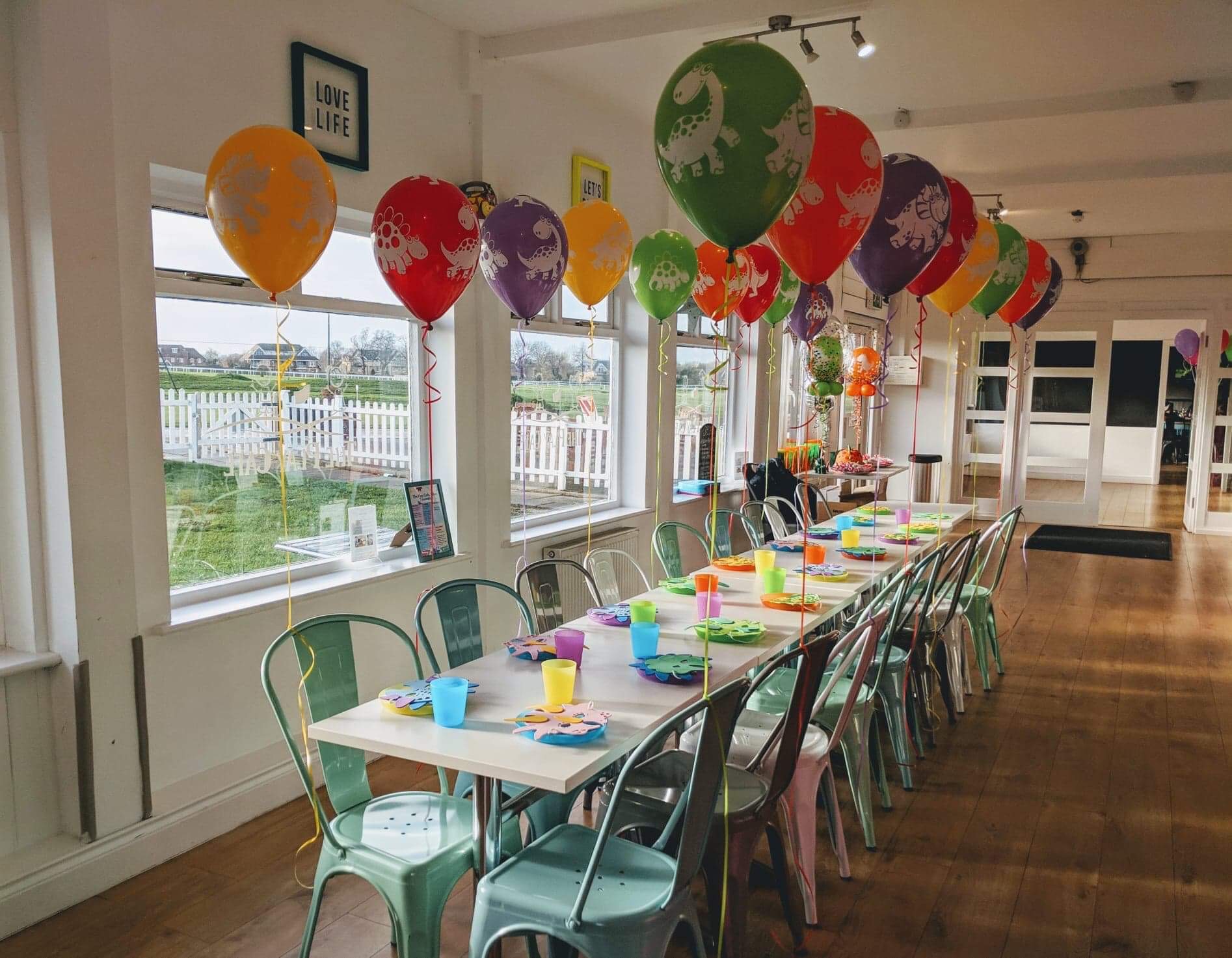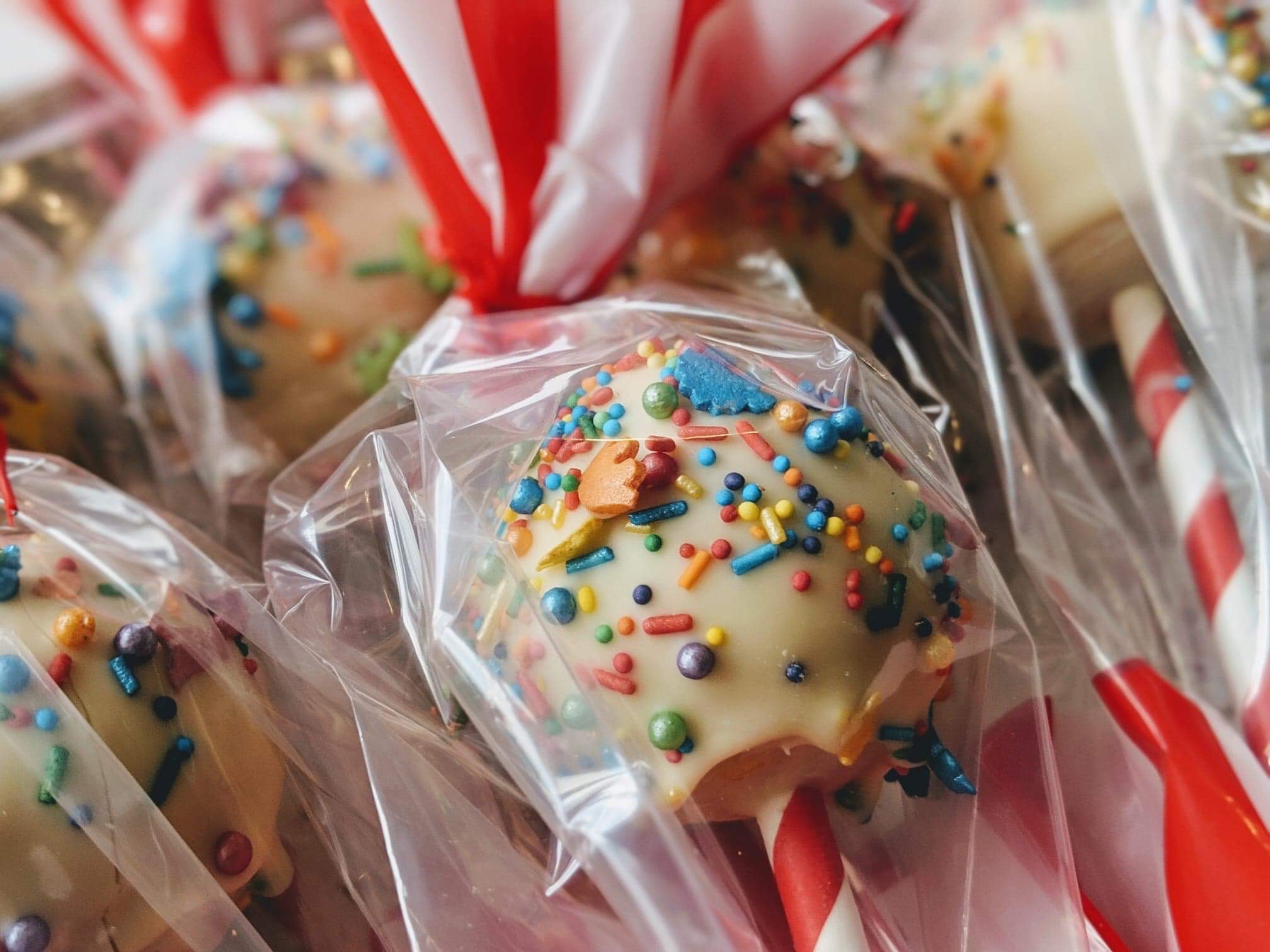 PARTIES & OCCASIONS AT THE PLAY CAFE
FUN-FILLED PARTIES AT THE PLAY CAFE…
Looking for somewhere to hold your little one's birthday party, Christening, family gathering or NCT reunion?
The Play Cafe offers a range of party packages for under 5s in the soft play area and for golf themed parties in the adjoining Party Room.
The Play Cafe Party Package - £195
A 2-hour exclusive hire of the soft play area and garden with party food and drinks for up to 15 children. The package includes cheese, ham or jam finger sandwiches, strawberries, grapes, Pom-Bears, yogurts, party biscuits and unlimited squash. Additional children are charged at £10.
Looking for something for the adults? We have a range of delicious party food platters from sandwich and wrap platters to cheese, antipasti or vegetarian boards. Or to toast the special occasion, why not pre-order some drinks from our fully licensed bar at The Clubhouse.
In need of a party entertainer? We can even arrange that as well. Our dedicated events manager can help recommend a selection of party suppliers from bouncy castle providers, balloon companies to cake makers, to make your party as hasslefree as possible.
We also offer Galloping Mini Golf and Little Golfers party packages with party food in the adjoining Party Room. Contact us for more details.
Just call us on 01372 469260 or email the events manager on manager@sandownparkgolf.com
TIMETABLE & CLASSES
We have a range of weekly art, music and dance classes to help nurture your child's imagination and support their development. Feel free to contact the class leaders for more information or to book.
DIB DAB ART CLUB
Dib Dab Art Club: is a creative and educational art experience for babies and children from 18 months - 4 years. Our classes at Sandown offer something for every age group, from our Baby Messy Art classes on Mondays at 10am and 10.45am, two new Wacky Warhol's Preschool class at 2.15pm and 3pm, through to our budding artists at After School Club at 4pm.
Each week we present a different theme for the children which is age appropriate and fun with just the right balance of painting art, structured fine motor skill crafting and story-time. Classes are £10 per class and to book for a term please email dibdabartclub@gmail.com
TINY TUNES
Come to Tiny Tunes song, rhyme and dance pay-as-you-go classes for under 5s. Come and join us every Friday at 10am for a fun music and movement class. We offer pay-as-you-go, so don't worry if you can't make it every week, we would love to see you. 


Classes are £8.50 (siblings £3.50) which includes 30min soft play.
BUSYLIZZY ELMBRIDGE
An award-winning, family club offering pregnancy and postnatal fitness classes, baby classes, toddler classes and inspirational talks and events. Busylizzy Elmbridge's special members events take place at The Play Cafe, such as coffee afternoons, sleep workshops and photo mini sessions.
For more information contact us on 01372 469 260, email clubhouse@sandownparkgolf.com or visit Busylizzy's website at https://busylizzyelmbridge.co.uk
OTHER EVENTS AND ONE-OFF WORKSHOPS
From time to time, we also host one-off workshops and events for us parents too! Recently we hosted a Winter Gift Fair with a selection of local business, three Sleep Workshops with superstar sleep consultant and mum of three, Natalie Preston from Sleep Rocks and we have lots of exciting new workshops and events in the pipeline in 2019. Next up we have two sold-out festive wreath making workshops with florist and interior designer Sophie Coles.